More than school
Comprehensive and attractive leisure and sports opportunities
Successful schooling and great community are not the only important components for a great experience. With our additional offers everyone can find something suitable. Professional golfing succeeds on the 19-hole golf court at the local Golf- and Country Club in cooperation with the PGA-Golf School. Archery, sailing on Lake Constance, skiing and sporting events in the beautiful Black Forest hold the promise of unique experiences.
Our great art studio, the choirs and orchestras, theatre projects or studying musical instruments not only convey knowledge but also strengthen the holistic personality. On the weekends the boarding school offer common activities and adventures. Nearly 20 project groups provide a great diversity of activities.
---
Our campus and environment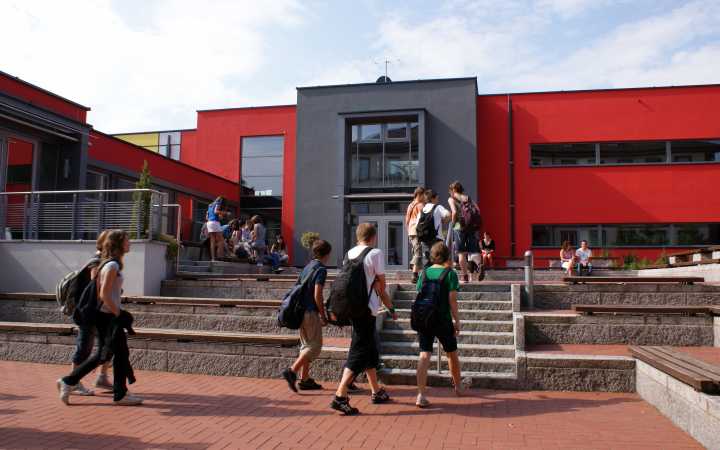 Modern Campus and historical buildings
The campus consists of modernized historical buildings and young architecture. The classrooms are equipped with modern technology such as overhead projectors and active boards. Tablet classes have been initiated. We value groomed and well-kept buildings and grounds and invest much time and effort. Next to possibilities of communal studying in the afternoon study campus, students feel the exceptional study ambience mainly in the new spacious study studio: in a unique combination of group and single study options as well as an open interior decoration, a new concept becomes palpable. The ambience of our school campus and our buildings as well as the equipment express our appreciation of our students.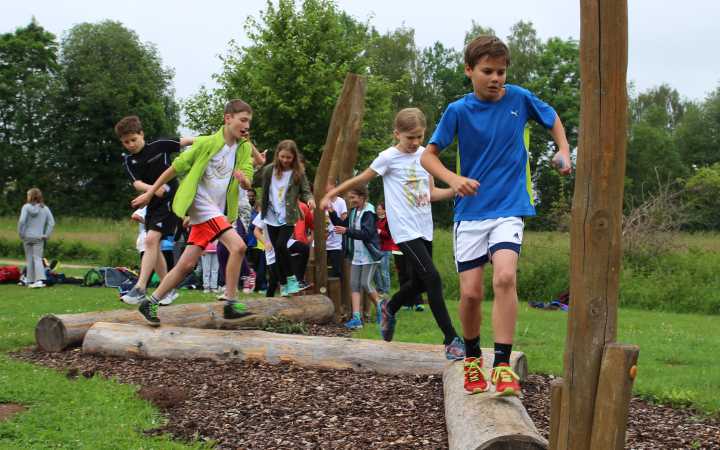 Living and Learning in sound Nature
Our campus is in a small historical village in the peripheral Black Forest. The beautiful surroundings with high recreational value offers many possibilities for sports and recreation. Studying is easier in such a pleasant antipole of light, communal activity, and the diversity strengthens the sense of community. Our school and boarding buildings are scattered in the village on one campus in walking-distance. Beautiful parks invite to linger. The calm and security surrounding make for a good feeling and allow focusing on concentration and studies.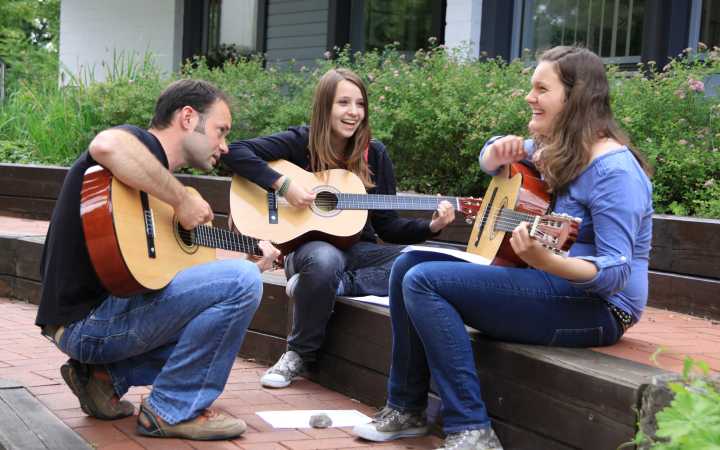 All in one hand
Our teachers, educators, administrative staff, janitor, gardener and the kitchen and cleaning staff all cooperate and take care of the needs of the students – every day, with great care, and each in their own competency. The direct contact of teachers and educators in the boarding school make fast and confident arrangements possible. The paths and our response times are short and we can adjust to needs and desired flexibly.
Good surroundings support studying and teaching
The ambient of our school campus and our buildings as well as the equipment express our appreciation for our students.
We are a school community made up of students, teachers and parents, and for whose success everyone can and must contribute. Mutual appreciation enables social cohesion. We understand occurring difficulties to be chances of growth.