Gymnasium specialising in business and economics (WG)
A further Path to the Abitur
At the High School for business and economics the ultimate goal is also to obtain the higher education entrance qualification that enables graduates to study at any university. The requirement is a middle educational attainment (O-levels, entrance qualification for a technical college) with a sufficient grade point average or a passing grade point average to grade 10 in a Gymnasium [German High School] i.e. a passing grade point average in an interdenominational school at the end of grade 10 under the according usage of the passing regulations of Gymnasiums.
Small classes, a media library, an own internet access and silence rooms provide the best environment for individual studies.
Profile Subject Economics and Business
The subject Economics and Business takes up 6 hours per week of the timetable of the economics high school. In the seminary students are introduced to scientific research by means of a self-chosen topic.
SAP-Software
SAP Software is indispensable in many business and engineering professions. With the integrated business software (IUS) from world market leader SAP we offer education with practical orientation.
Processes
In the entry class students with different scholastic backgrounds are brought to the same knowledge level and practice communication and working techniques. Further, there is an intensive introduction to the profile subject. In order to facilitate first steps in the upper level math lessons, a remedial course in mathematics is taught in the entry-level class.
At the end of the entry level class there is a 14-day internship that corresponds with the profile of the WG. Here the acquired theoretical basics are linked with professional experience. Of course field trips are part of the education.
Learning studio
Under the new roof of the oldest school building of the Zinzendorf Schools, a unique learning landscape has been created based on the latest pedagogical findings.
Our high school students can learn individually in spacious, bright rooms: In groups, with the guidance of a teacher or independently – depending on how it meets their needs. The focus is on preparing for the Abitur and promoting those competences which are not only the basis for further studies, but also important for lifelong learning.
Contact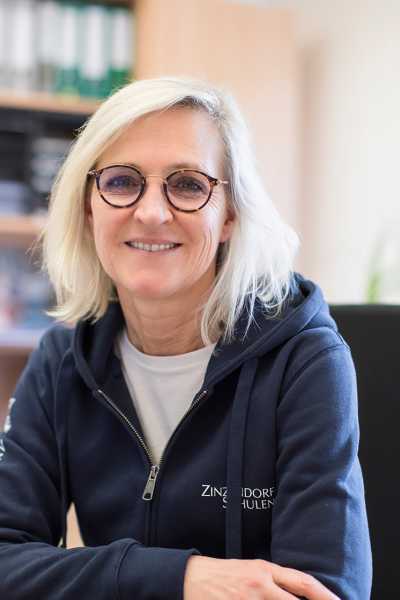 Sabine Milbradt
Secretary high school graduation
+49 (0)7725 / 9381-60