Virtual tours - our school buildings in 360-degree views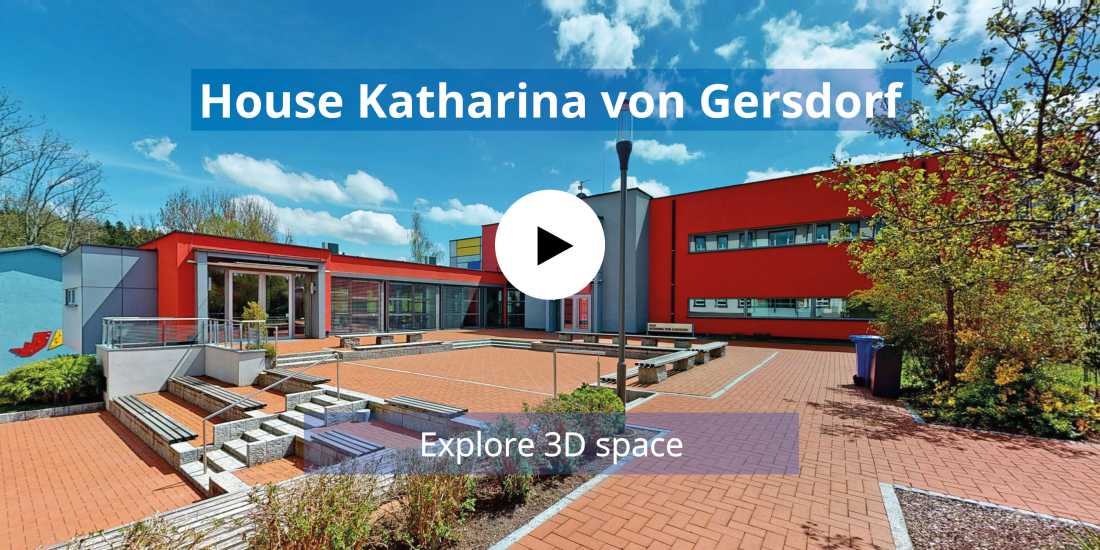 In our youngest building, the Katharina von Gersdorf house, is the large hall, which is used for events and exams. A media library on two floors is available to schoolchildren for learning. The upper level is taught in the classrooms of the schoolhouse, which is built in passive style, and there are also computer rooms, the teachers' room and the one-world kiosk.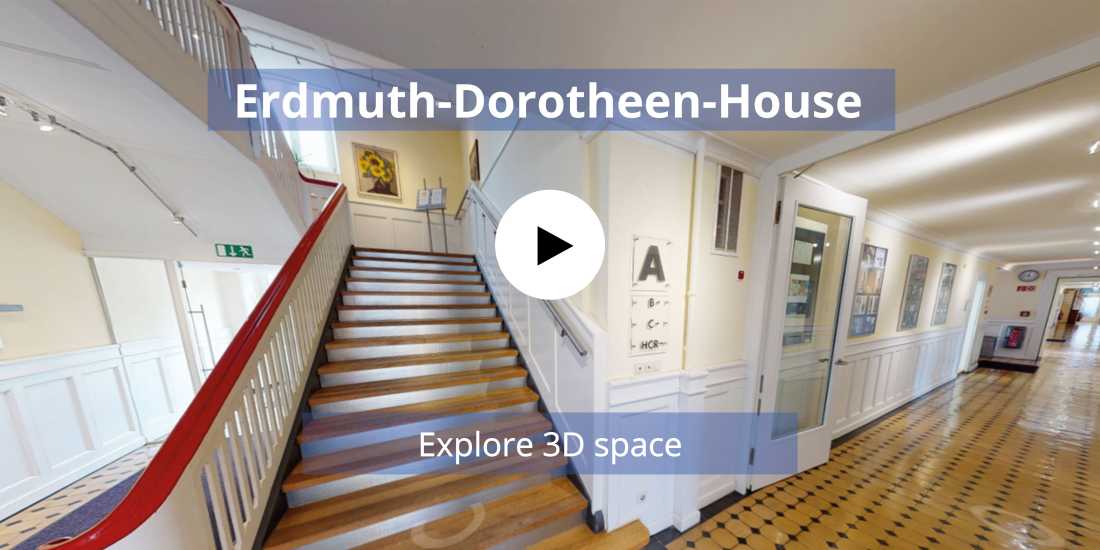 The listed Erdmuth-Dorotheen-House not only offers boarding school residents a comfortable home. The future educators of the technical schools for social affairs and social pedagogy are taught here as well. There is a meditation room, a specialist library and a room with computer workstations. In the teaching kitchen, pupils from different types of schools try out delicious and healthy recipes.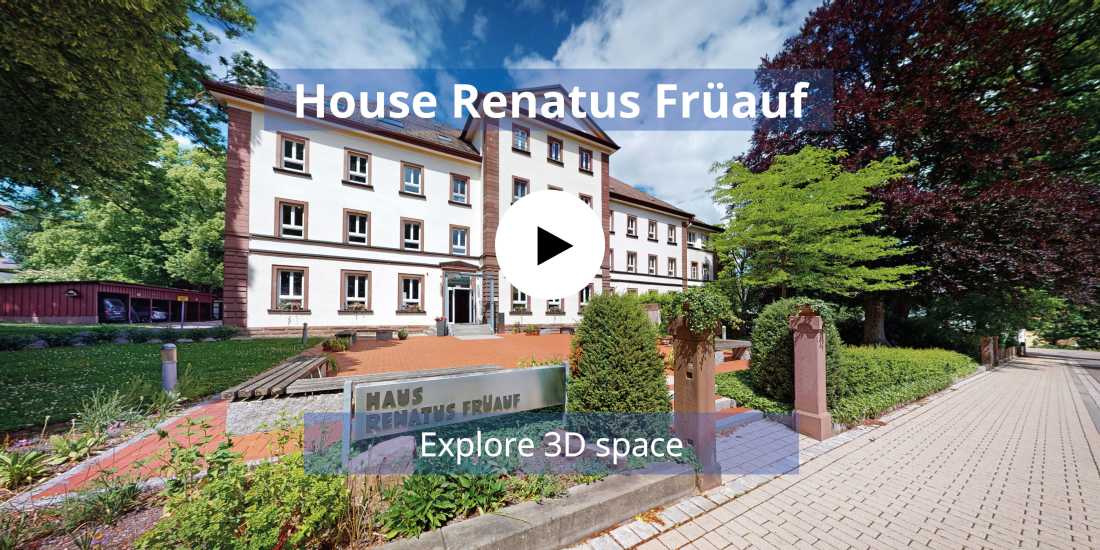 Boarding school students of all grades live in Haus Früauf. They not only have a large park with playing fields for various ball sports, but also a table tennis hall, a practice room for drummers, their own weight room, the bar run by boarding students and many other opportunities to spend their learning and leisure time in a meaningful and comfortable way shape.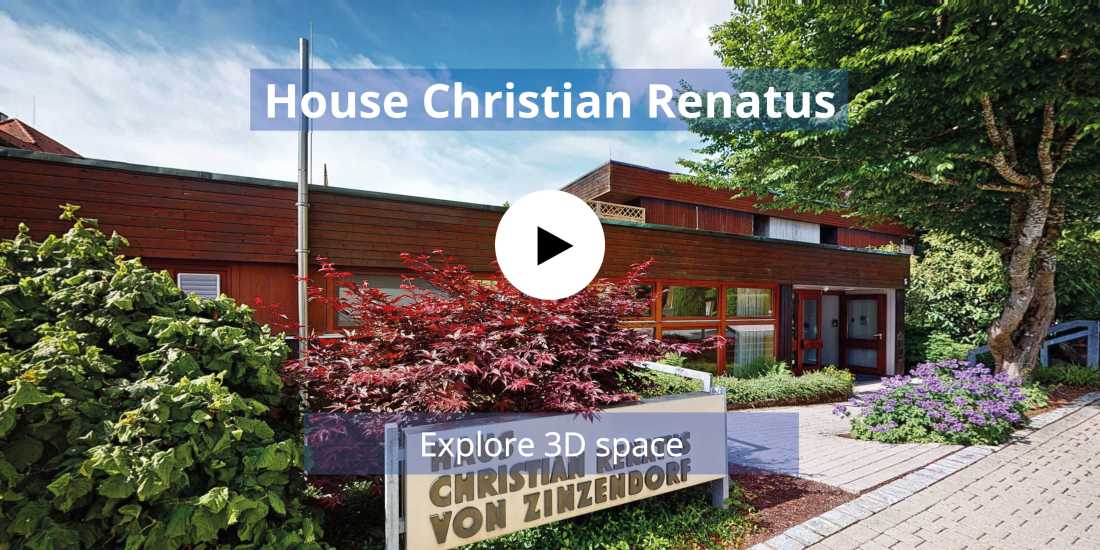 The Christian Renatus house houses the canteen for all students and the learning campus for boarding students as well as the boys and girls who attend the day boarding school. In the basement there are work and rhythm rooms of the technical schools for social education and social work and another weight room of the boarding school. The spacious park with the pavilion is a special horticultural jewel.